With no lack of charging options, the AGPtek Lantern is the ideal solution for any unexpected emergency situation. In a power outage, the five charging options the AGPtek offers will ensure you will never be without a light.
The 36 LED lantern offers the choice of bright and super bright mode. 120 and 240 lumens respectively.
Its power-saving design has an operating life of up to 100,000 hours! In addition, the AGPtek Solar Crank Lantern has a universal USB port with an output of DC 5V/1A. Extremely useful for charging cell phones and other small electronic devices.
The 5 choices for charging your AGPtEK Solar Crank Lantern are:
Solar power
Hand crank
Car adapter
AC adapter
3 AA batteries, which you will have to purchase separately.
The polysilicon solar panel, which is on the top of the lantern, has built-in low energy consumption. And will only take 6 to 7 hours to charge the lantern fully when placed in bright sunshine.
Considering we are reviewing the best hand crank lanterns currently available it would be unforgivable not to mention hand cranking. With only one minute use of the Crank Dynamo at 120 rpm, the AGPtek lantern will provide an excellent 20 minutes of light.
As a lantern for home disaster preparedness, it is best to use the AC adapter to keep your AGPtEK lantern ready at all times. Save using the hand crank for when there is no power to recharge the lantern.
If you are in a vehicle, simply recharge the lantern by using the convenient car adapter. With so many charging options it is unlikely you will ever have to revert to using disposable batteries. But, if that's your preference though, three AA batteries will do the trick.
AGPtek Lantern Specs:
Size: Height 10" (25.5cm), Width 4.5" (11.5cm), Weight 1.78 lb (810 grams)
Brightness: 120LM – 240LM
Run-time when fully charged: 12 hours on High, 20 hours on Low
User Feedback: Generally Positive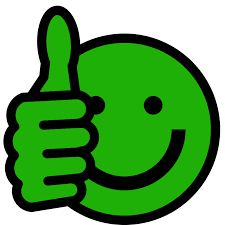 Most users of the AGPtek lantern are very satisfied on the whole with the reliability of this lamp. Mostly they're best pleased with its versatility.
For many users, the fact that it can be easily charged and powered multiple different ways is the biggest plus. Also that it provides a way of charging mobile phones when camping or during a power cut.
On the downside, there are a few users who are disappointed by the level of light produced for a lamp of this size. We were very surprised by this finding. We believe this may be a result of the protective metal guard obscuring the light a little.
There were also a few negative remarks about the poor standard of construction. If we're being completely honest, we would have to agree with that to a certain degree. If you compare the AGPtek lantern to the build quality of the Goal Zero Lighthouse 600!
Our View on the AGPtek Lantern:
The AGPtek lantern is a little bit on the large side for most backpackers. The build quality isn't up there with the better hand crank lamps. However, if you are looking for an affordable lamp that is a solid performer, then this may well be the lantern for you.