Update February 2021 – Best Kerosene Lanterns – When considering which type of lantern you should purchase for a survival situation, you have a few options.
First, you have to choose between a powered lantern or a fuelled lantern.
Battery-operated and hand crank lanterns are examples of powered lanterns. Oil lamps and kerosene lanterns are examples of fuelled lanterns.
Although each type of lantern has its benefits, it is those lanterns that use fuel that are typically considered to be the best option.
Most fuelled lanterns can burn a multitude of fuels. Kerosene, paraffin, diesel, various lantern oils, and lamp-specific fuels, as well as gasoline, even olive oil.
Lanterns that use diesel and paraffin still enjoy success in the market. But it is lanterns that burn gasoline, specialist fuels or kerosene that remain the first choice for most preppers and survivalists.
Table of Contents
Best Kerosene Lanterns 2021
Advantages of Kerosene Lanterns Over Other Types of Lamps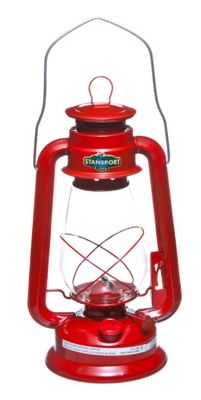 During power outages, the kerosene oil lamp is, without doubt, the best type of hurricane lamp you can get for your money. Able to burn much brighter and longer than a candle, some estimates show that a typical kerosene oil lamp can burn for the equivalent of about seven normal size candles.
A good hurricane lamp will burn about 0.5 ounces of kerosene per hour. So if you get a gallon of kerosene, it should last you for more than 10 days, even if you burn it continuously – which, I hasten to add, is definitely not recommended in most situations.
As with every oil lamp, kerosene oil lamps do require some maintenance and safety-related care. Fortunately, the requirements are minimal. Simply keep them away from children, avoid adding kerosene to a hot or flaming oil lamp, and make sure to clean the chimney on a regular basis. If you complete all these simple tasks, you'll find a kerosene hurricane lamp to be remarkably handy and efficient.
Why Kerosene Lanterns?
But let's take a look at how it fares compared to other types of lamps, and why kerosene is so superior in the first place:
First of all, kerosene and other gas-based fuels burn with greater intensity than any other type of fuel, so in terms of performance, it's better than diesel or paraffin.
Compared to diesel oil lamps, gas-based fuel lamps fare much better in cold weather. If you're facing freezing temperatures, some diesel lamps might be harder to light, while those fueled with kerosene perform the same in all temperature conditions.
Liquid paraffin is a great material, and it can burn quite well. However, unlike kerosene, some types of paraffin are much harder to use when the wick of your lamp exceeds a thickness of ½ of an inch.
LED lamps often require large amounts of electricity that, if the grid is offline, you can only get from solar energy and, to a lesser extent, hand cranking. This type of lamp can be much more costly than a common kerosene oil lamp plus you may not have the power to operate it.
In terms of comfort and when it comes to the warmth and overall feel of the light, many prefer kerosene to LED lights and other types of oil hurricane lamps.
Finally, even though kerosene burns just about the same amount of time as other oils, most hurricane lamps are primarily built for kerosene or gas-based fuels. So it's not always easy to know which lamp will burn diesel or paraffin safely and efficiently.
Which Kerosene Lanterns Should You Buy?
There are a lot of reliable manufacturers producing high-quality hurricane lamps, some of which are remarkably safe, low maintenance, and efficient. In many cases, the best quality lamps will present fewer issues and burn brightest and longest.
If you want to make sure you have a good quality lamp that won't leave you hanging during pressing survival situations, only buy kerosene and gasoline-based lanterns offered by one of the top brand names in the industry, Coleman, Dietz, V&O, and Feuerhand to name just four. Avoid knock-offs as much as possible, by doing so you will ensure consistency and your lantern will enjoy a longer life span.
Kerosene Lantern Reviews
Coleman Premium Powerhouse Dual Fuel Lantern
Okay, so the Coleman Premium Powerhouse Dual Fuel Lantern isn't exactly a kerosene lamp. It's easy to get a little indecisive when choosing a lantern from the huge number available. So I'm still going to put it at the top of the list. Because buying one will be a decision you will never ever regret.
It doesn't matter if you are planning for a camping trip or if you are a serious prepper getting ready for when the SHTF. This quality lantern from one of the leading manufacturers in the world will provide you with an efficient and dependable light source built to last.
Most seasoned campers and survivalists will tell you that you can't beat a good liquid fuel lamp. The lighting is better, it lasts longer, and it can provide a little bit of heat as well as an added bonus.
Why is the Coleman Dual Fuel such a Good Lantern?
When looking for a good fuel lamp, you want one that:
Does not overwhelm you with the smell.
Minimizes any possible danger when used in a tent.
Is constructed with good quality materials to a high standard. You certainly do not want it to leak.
The Coleman Premium Powerhouse Dual Fuel lantern ticks all those boxes and more, as with all Coleman lanterns – it oozes quality.
The Coleman Premium Powerhouse Dual Fuel lantern is unique (outside the Coleman brand). You can use either Coleman's Liquid Fuel or unleaded gasoline. Meaning if you can't get to a store that sells the Coleman liquid fuel, you can head on over to the nearest gas station.
Some might say that the fact that this lantern doesn't use kerosene is actually an advantage. Because it would probably be much more difficult to find kerosene than gas in an emergency.
The Coleman Premium Powerhouse Dual Fuel will provide seven hours of lighting on the brightest setting on one tank. It produces the same level of light you would expect from a 60 watt light bulb, which is over 700 lumens. Not bad at all!
The Coleman Dual Fuel is a great lantern for those hard-core hikers going on rough terrains. It can take a tumble, be set back up, and still work. This is definitely a good choice!
Specs:
Size:

Height: 16.3 inches (14.4 cm)
Width: 7.84 inches (20 cm)
Weight: 4.5 lbs (2.1 kilos)

Extremely-bright 1107 lumens on high
7-hr. run time on high using one tank of fuel
3-year limited warranty
Made in USA of US and foreign components
What Do Users of the Coleman Premium Powerhouse Dual Fuel lantern Think?
Users are in agreement that the Coleman Dual Fuel is an excellent lantern and many confirmed they are extremely happy with their purchase; in fact, 79% of users gave the Powerhouse 5 stars!
The main issue that the very few complainants had was the damage the product sometimes experienced when purchased online. Unfortunately, transit damage is something that can happen to any online purchase. It's not a product issue as such.
There was a rare case where one user reported the outer packaging was intact but the product inside was damaged. This usually points to a possible quality control issue. As stated though this was a rare case and may just have been a one-off.
Our View:
This is the best liquid fuel lamp on this list by a mile! If you want reliability, a really BRIGHT light, and a quality lantern then look no further than the Coleman Premium Powerhouse Dual Fuel.


Coleman One Mantle Kerosene Lantern
We're back to the Coleman brand for our second-placed lamp. The Coleman One Mantle Kerosene Lantern is a rugged lamp. Unlike our first choice lantern, the Dual Fuel Powerhouse, it is a true kerosene lantern. It is perfectly designed for dealing with the rigors of camping and for when the power goes out suddenly.
This lantern burns for almost six hours on two pints of kerosene and uses Coleman No11 mantles to light the way. It is also very easy to light. The light produced on a high setting is a bright 784 lumen which is about the same output as a 60-watt bulb would give.
Once the lantern is lit and up and running it is easy to use and turn off. This model does not rust and the fuel tank should easily last for the life of the lantern. It comes with an automatic top cleaner to help clean your mantles and keep the lantern functioning properly. Although the Coleman kerosene lantern burns kerosene it does not produce a strong odor when burning the fuel like so many other lamps. It is also a relatively quiet burner when compared to other lamps. In fact, I'd go as far as to say it runs extremely quietly.
Extremely Clean Burning and Quiet
The Coleman One Mantle, as with most Coleman lamps, comes with an adjustable dimmer allowing you to control the level of light quite precisely. It has a porcelain-coated ventilator that resists rust in any type of weather and can be used indoors or outdoors. This lantern is an excellent addition to your emergency preparedness gear but shouldn't be stored away indefinitely. It should be used frequently to ensure it works to its maximum efficiency when needed. Plus it's a good idea to not let stored fuel sit too long unused or stirred.
Overall the Coleman One Mantle Kerosene Lantern is a well-made kerosene lantern. Designed to last many years. Perfect for indoor or outdoor use. If kerosene is your fuel of choice then this is definitely your go-to lantern.
Finally, the icing on the cake is that the Coleman One Mantle is covered by a fantastic 5-year limited warranty.
Specs:
Size:

Height: 16 inches (40.64 cm).
Width: 7.2 inches (18.3 cm)
Weight: approx 4 lbs (1.81 kilos)

A bright 784 lumens on high
75-hr. run time on high using a tank that holds 2 pints of kerosene
5-year limited warranty
What Do Users Think?
It's hard to find anything negative when reading through the user comments of Coleman lanterns. It speaks volumes for the brand and the exceptional quality and reliability of their product range. It goes without saying that the vast majority of users are extremely happy with this lantern. 88% of users gave the product 4 or 5 stars!
Our View:

If a kerosene burning lamp is your first choice then this lantern should definitely be at the top of your most-wanted list!


The Feuerhand Hurricane Lantern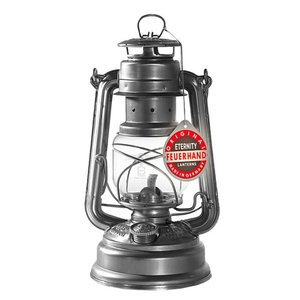 The German craftsman has always been known to build the finest quality goods for many, many years. The Feuerhand Hurricane Lantern is the perfect example of such craftsmanship and has been since 1902.
The Feuerhand Hurricane Lantern is the perfect lantern to have for any occasion. Including just having it as a centerpiece for any room in the home. Or for use on your patio. Or if you just happen to need emergency lighting during a power outage. Maybe you just want to have ambient light in a certain room.
The point is, whatever you want this lantern for, it will serve you admirably.
This lantern is a beautiful addition to anyone's personal space and will do the job you need it to do at any time you want it.
Wonderful High-Quality German Lantern
You won't have to worry about this lantern falling apart in any way because it has been finely crafted by a respected company. A company that knows how to make strong, sturdy products that will last for a long time. No matter what conditions it might have to function through.
Another great thing about this lantern is that the globe is never going to crack because it is made with SUPRAX. Add that to the galvanized steel construction and you are assured of getting one of the finest lanterns ever made.
If you need a lantern that can run on kerosene or pretty much any type of lamp oil and is also extremely durable then this is the lantern for you.
Specs:
Size:

Height: 10 inches (25.4 cm).
Width: 6 inches (15.24 cm).
Weight: approx 1 lb (455 grams)

Brightness: 88 – 100 lumens on high
Run time: 20 hr. run time on full 10 oz of lamp oil or kerosene
What Do Users Think?
Users of the Feuerhand Hurricane Lantern are more than happy with this traditional type of oil-burning lamp. Comments are widespread about its quality finish and solid sturdiness.
Although a level of 100 lumens may seem low the majority of users state that the lamp is plenty bright enough.
Our View:
If you are after a traditional-looking, quality-built, oil lamp then this well-made German lantern is 10 out of 10 in our book.


People love to get antiques of all kinds to better decorate their homes with including oil lanterns which add a nice touch to any home while also being very functional even to this very day.
One such Oil Lantern that people love to get is the Dietz D-Lite Oil Burning Lantern thanks to the fat globe design that is used for the lantern to help it stay lit even in the most stormy and windy conditions.
The Dietz D-Lite Oil Burning Lantern has been around since 1912 and has been considered the absolute top-tier lantern of its time by many people who have seen and used the lantern.
The lantern itself was made popular by people all over the world who have decided to make it the go-to lantern for many different reasons so that they can have something that will stay lit no matter what harsh conditions they might have to use it in.
One of the reasons for the lantern's popularity is that it can run on pretty much any fuel that is available, some will obviously burn better and brighter than others.
The Dietz D-Lite Lantern Is Strong Enough To Last for Generations
There are also a number of different Dietz lanterns available as well as the #90 D-Lite version and all of them are equally as good as each other. Either they are different in size or in the amount of fuel they can hold so I'm pretty sure you'll find the perfect Dietz lantern with the specifications you need if you decide to go for a Dietz.
The lantern comes in 2 different variations of the globe used, in which you can get clear or red to better suit your wants and needs for the lantern.
This lantern is a staple throughout history and is something that is going to last you for a long time to come which you will see from the first time you use it. You will see the craftsmanship and quality that is put into the design of the lantern and you are going to be glad that you decided to go with this lantern that you will be able to pass down to generations to come.
Specs:
Size:

Height: 13 inches (33.02 cm)
Width: 6 inches (15.24 cm)
Weight: approx 2 lb (910 grams)

Brightness: approx 150 lumens
Run time: 26 hr. run time on full 31 oz of lamp oil or kerosene
What Do Users Think?
Most users of the Dietz #90 D-Lite Oil Burning Lantern are extremely happy with this oil-burning lamp and comments are widespread about its quality finish and solid sturdiness.
Our View:
A good, reliable, and traditional oil lamp. As one reviewer said 'It's a monster of an oil lantern. Now I see why it's the choice of the Amish!'


Looking for a great hurricane lantern without spending too much cash? Then the Stansport Small Hurricane lantern comes highly recommended.
The other lanterns on this top 5 list, the two Coleman's, the Feuerhand, and the Dietz, are all on it because they are the best kerosene lanterns currently available, irrespective of cost, but I always like to throw in a product purely on the basis that it offers great value for money but still performs really well; a lot of, 'bang for your buck' if you like.
The Stansport small hurricane lantern may not be a lantern of the same quality and performance as the four aforementioned lanterns but it has plenty to offer.
Aesthetically, it is constructed in a traditional retro style that makes its appearance very appealing and classic and is made by a company that has a reputation for making reliable lanterns, a reputation that has been built over many years.
There are so many features that make this lantern one of the best-rated, value-for-money lanterns on the market. Reasonably priced, dare I say cheap, yet Stansport has not compromised when it comes to quality.
The Stansport small hurricane lantern is of metal construction which makes it sturdy and durable, which is definitely a plus for a kerosene lantern since safety is always important. This sturdiness makes the Stansport hurricane lantern less susceptible to fire hazards.
"An affordable and reliable kerosene lantern"
Lighting it isn't difficult; the glass globe protecting the wick is easy to lift, making lighting it a breeze.
The lantern has an adjustable wick allowing you to increase or decrease the amount of light given off and any standard approved lantern oil including kerosene can be used. A full tank of kerosene will provide light for up to ten hours.
Extremely lightweight and weighing in at about 1.27 pounds makes the Stansport extremely easy to carry around. This is great while camping out in the woods or during a power outage. The lantern has a metal carry handle and loop for hanging and easier carriage.
The Stansport small hurricane lantern may not be up there with the best in the marketplace but if you are looking for an affordable and reliable kerosene lantern for regular use, then this lantern is on the money.
Specs:
Size:

Height: 13 inches (31.24 cm)
Width: 5.5 inches (14 cm)
Weight: approx 1.27 lb (575 grams)

Run time: 10 hr. run time on a full tank of kerosene
What Do Users Think?
Many users have given verdicts on the Stansport Small Hurricane lantern based on the price they paid for it alone. Many stating that although functional they were not expecting the highest quality and the lamp has delivered on that promise.
There are obviously a greater number of users who have given negative feedback about this lantern than on the other four listed lanterns. In all fairness, that is to be expected.
Stansport Small Hurricane lanterns are not in the same league as the Coleman's of the lantern world. However, it is still an extremely popular lantern with buyers looking for a bargain.
Note:
After further inspection of the comments made by verified buyers of the Stansport Small Hurricane lantern, I have concluded that a large percentage of buyers were actually purchasing the lantern purely for aesthetic and ornamental purposes. This was obviously due to the low purchase price. However, there were enough comments from users who have used the lamp in its functional mode to still warrant its place on my list!
Our View:
If you have limited funds but need a lantern, then the Stansport is one very inexpensive but durable lamp that does the job. Well enough to warrant a place on our list on a value basis alone!


Summary of Kerosene Lanterns:
There are a huge number of lanterns from which to choose. The five I've selected above are not five I have pulled randomly from a bag. They are the five lanterns that consistently receive the best reviews (apart from the Stansport) at this time.
Hopefully, I will be able to add any newly released lamps to this list. Should they receive equal praise from users and therefore be worthy of making the list above?
Below you will find a few more popular kerosene lanterns that didn't quite make it onto our shortlist.